After researching the best vacuums for Intex pools here is what we found:
Choosing the right vacuum is essential since it is one of the most used tools you have for keeping your pool clean. We found that the size of your pool, its location in your yard, how much debris ends up in your pool, and how much time you want to dedicate to vacuuming are the most important considerations. Read on to see our recommendations.
As you probably know by now, having a pool is a great asset to your family but it does come with a bit of maintenance work to keep it clean and running at its best. You are probably looking for the best vacuum for intex pools…
Best Vacuums For Intex Pools At A Glance
Why you need a vacuum for your Intex Pool
The most important maintenance task to keeping your above ground pool clean is vacuuming your pool. This helps to remove the debris that accumulates from dust, dirt, tree debris, and everything else that ends up at the bottom of your pool! Without some type of vacuum, that debris accumulates and eventually affects the water quality of your pool.
If you do not regularly vacuum your pool, that will increase the burden on your pool's pump and filtration system. We covered the Best Pumps for Intex Pools HERE.
That is one of the good reasons for you to get a pool vacuum for your Intex pool ASAP!
So how do you select the best pool vacuum for your Intex pool?
Our Top Picks – Pool Vacuums For Intex Pools
Best Handheld – Intex Rechargeable Vacuum
ON SALE NOW!
Intex 28620EP Handheld Rechargeable Spa Pool Vacuum, Grey
Suitable for use with all pure spas and above ground pools up to 18′ Diameter
Includes two interchangeable brush heads, USB cable for recharging, 94″ Lightweight telescoping Aluminum shaft, & SHAFT adapter to fit longer/wider telescoping aluminum shaf
Automatic shutoff feature when vacuum is not submerged in water, IPX8 waterproof switch for added protection against water submersion
Keep pool water clean by vacuuming out dirt and debris
Our first pick is the Intex Battery Operated Rechargeable Vacuum. Owners of smaller intex pools overwhelmingly use this vacuum to keep the bottom of their Easy Set Pools clean. We also recommend this vacuum in our article about how to keep kiddie pools clean.
The batteries take around 4-6 hours to charge and owners report a run-time of around 40 minutes which is enough to clean most smaller Intex pools.
This vacuum is completely self-sufficient. That means you do not need to hook it up to your pump and filter at all.
The Handheld Vacuum is Best For:
Owners of Easy Set inflatable pools
Those on a limited budget
Pros
Simple to use, no hoses to attach
Two interchangeable heads for different cleaning needs
Lightweight
Cons
Unsure of how many seasons the rechargeable batteries will last
Can take longer to vacuum pool due to smaller size
Advice from Real World Users:
Do not be put off by the size, the telescoping handle makes it possible to reach the middle of the pool easily.
The unit does not power on until it is submersed in the water, so don't worry that your unit is not working if you turn it on outside of the water.
If you find it difficult to push this around from the outside of the pool, just hop in and use it while walking around in the pool.
Best Alternatives Available
Best Cordless Robotic – Aiper SMART
ON SALE NOW!
AIPER Cordless Automatic Pool Cleaner, Strong Suction with Dual Motors, Lightweight, Auto-Dock Robotic Pool Cleaner, Ideal for Above Ground Flat Pool up to 538 Sq.Ft
【100% Cord Free, Hassle Free】No hose, no cultter cord, don't rely on your pool filter, this cordless automatic pool cleaner quickly cleans your 538sq/ft pool in around 50 minutes, no worrying…
【Strong Suction& Efficient Cleaning】 This upgraded pool vacuum is featured with 2pcs powerful motors to provide strong suction, also combine with 2pcs bottom brushes to attack kinds of garbage…
【Stops Along The Pool Wall When Battery Low】Self-dock smart technology tells pool cleaner robotic stops near the pool wall when the battery is low or completing a working cycle for easy retrieval,…
【IPX8 Waterproof Technology】This robotic pool cleaner's designed to work safely as it's built-in IPX8 waterproof Lithium battery. Simply plug it into any 110v outlet to recharge for the next…
Robotic pool cleaners come in two main types, suction or pressure. Both types require you to connect your hose to either your pump or to an outlet in your pool. The hose can be quite a hassle to deal with.
A new category of robotic cleaners has emerged, cordless. This robot has a rechargeable battery and has its own suction basket. This means that it does not need to be connected to either power or suction/pressure.
You literally turn it on and drop it in the pool and walk away. That's it. Intex pool owners really love this simple vacuum. It takes about two hours to charge, and it runs for about an hour on each charge. That is plenty of time to clean even the largest Intex pool.
The Aiper SMART Robot is Best For:
Owners who don't want to worry with hoses or cords
Any size above ground pool
Pros
Easy to assemble, you can use it within 10 minutes of unboxing
Surprising suction power for a small robot
Large debris basket
Cons
Is frequently out of stock
Needs to be emptied frequently if pool is very dirty
Advice from Real World Users:
The cleaner comes with a special hook that you put on the end of your pool pole to retrieve the cleaner once it is done cleaning.
There are special settings that make the cleaner better for round or rectangular pools, refer to the manual.
When the robot is near the end of the battery it automatically returns to a wall to make it easier to retrieve.
Best Alternatives Available
Best Pressure Side Robotic – Intex Automatic Pool Cleaner
Intex Automatic Pool Cleaner for Above Ground Pools
Cleans your pool without effort!
Requires a filter pump with a flow rate between 1,600 – 4,000 GPH (6,056 – 15,140 L/hr)
Automatically reverses direction to vacuum the entire pool floor For use with 7.32 m (24 ft) and smaller diameter pools
Includes 24 ft. 7 in hose that attaches easily to existing pool inlet
If you are looking for an automatic solution to save time in your pool cleaning schedule, then you need a robotic pool cleaner. We have an article dedicated to the best robotic pool cleaners, but for Intex pools we recommend their own automatic pool cleaner.
It is important to note that this is a pressure side vacuum. This means that it connects to the outlet of your pump and contains the collected sediment in its own filter, not into your sand filter.
This cleaner works on a "set and forget" method. You simply put the cleaner in the pool, and let it run and when you come back the pool is clean.
The Automatic Cleaner Robot is Best For:
Owners of larger pools with sand filters
Those who don't want to bother with a handheld cleaner
Pros
Easy to assemble, you can use it right away
Good suction power to remove larger debris
Picks up fine particles better than other vacuums
Cons
Is frequently out of stock
Needs to be emptied frequently if pool is very dirty
Advice from Real World Users:
The cleaner comes with various length hoses, this is because people have different size pools and need different length hoses.
Remember, this vacuum connects to the discharge outlet in your pool not your inlet, this is a common mistake for new owners.
You need a sand filter with at least 1500 GPH in order to use this robotic cleaner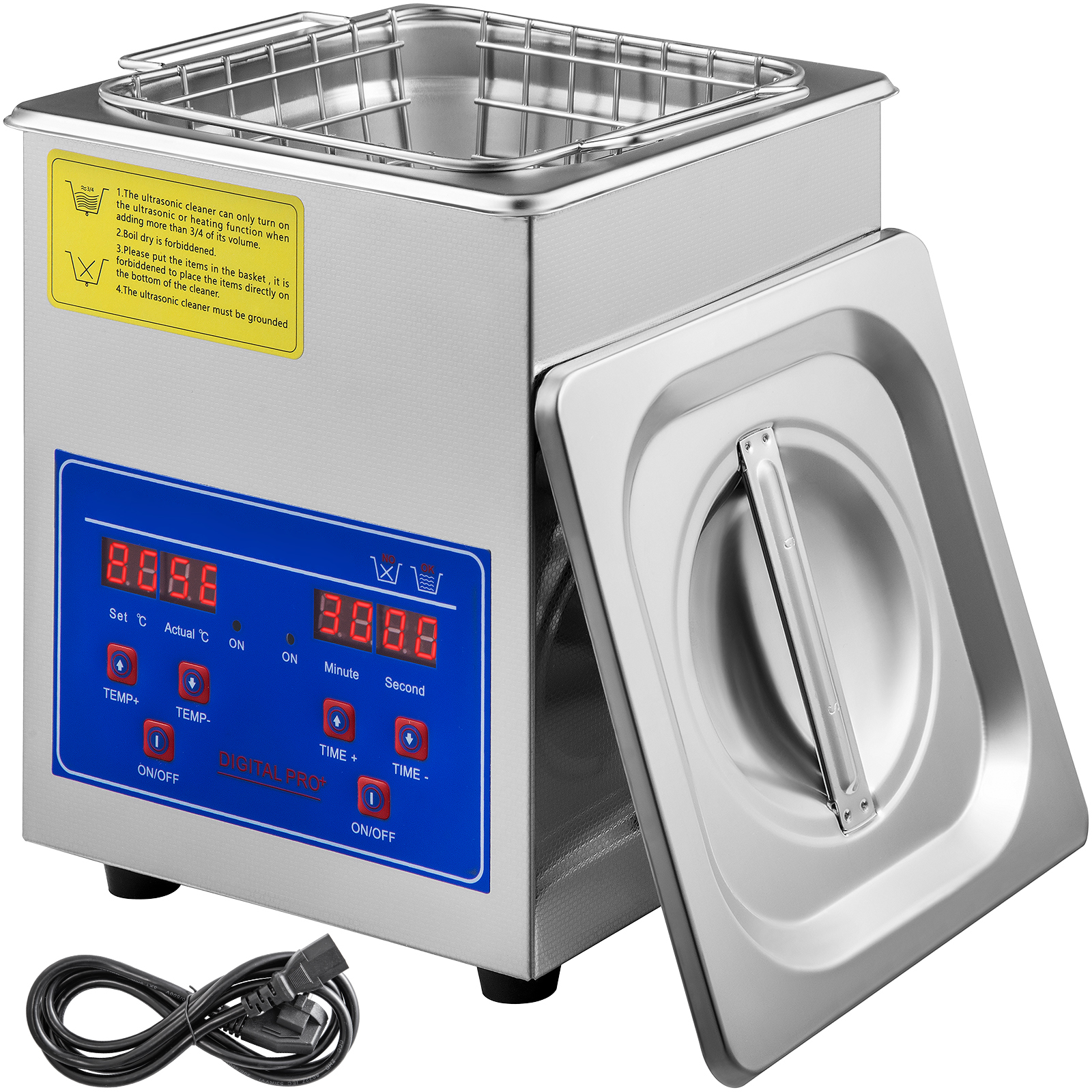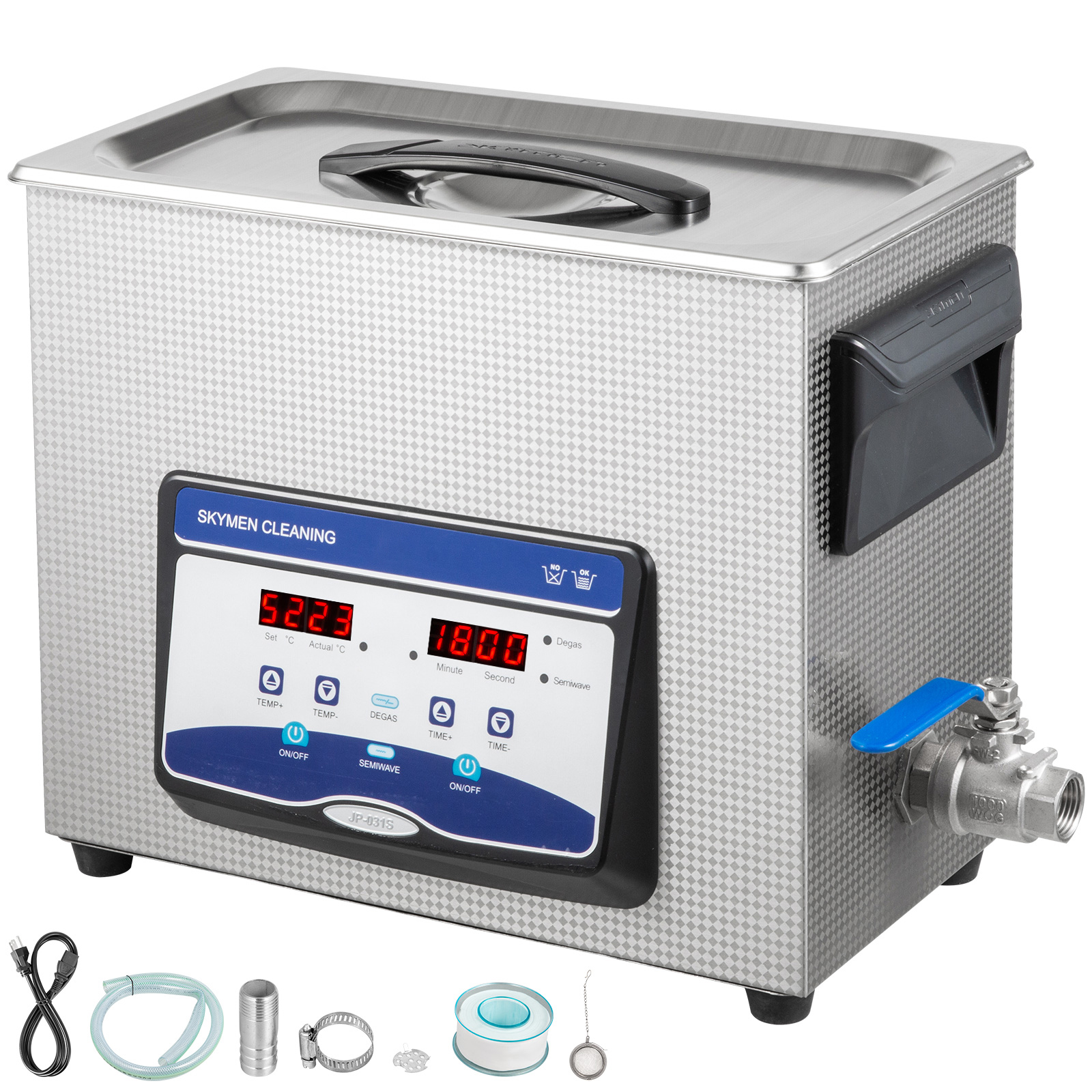 Best Suction Side – Zodiac Ranger
ON SALE NOW!
Zodiac Ranger Suction Side Automatic Above-Ground Pool Cleaner
Effectively cleans above-ground swimming pools (not recommended for Intex/soft-sided pools), including dished-out bottoms up to 72 inches.
One moving part technology, eliminates annoying hammer or flapper noise; works quickly, effectively, and quietly.
Unique Deflector Wheel helps prevent it from getting caught on steps, ladders and corners!
Comes pre-assembled for easy installation and includes 32 feet of feed hose.
Another great pool vacuum to use in your Intex pool is the Zodiac Ranger Suction Side Automatic Pool Cleaner.
It's been equipped with one moving part technology that eliminates annoying flapper or hammer noise commonly associated with other pool cleaners.
The unique Deflector Wheel helps prevent it from getting caught on steps, ladders, and corners of your Intex pool.
The Zodiac Ranger comes with a 1-year limited manufacturer's warranty.
What Customers Love
It comes pre-assembled, so you can use it right away.
It cleans the bottom of their Intex pools well.
Main Customer Complaint
Some customers receive the item with some missing parts.
Polaris Vac-Sweep 65 Pressure Side Automatic Pool Cleaner
ON SALE NOW!
The Polaris Vac-Sweep 65 Pressure Side Automatic Pool Cleaner is made specifically for above ground pools and does not need any specialized equipment to work. It can work by just using the pump and filtration system that came with your Intex pool set and does a great job cleaning out debris, insects, dust particles, and algae.
It has a filter bag, so it does not need to utilize your filtration system. And it can easily catch debris, like twigs and leaves, in your pool on its own.
Another unique feature of this device is its patented jet sweep assembly. This blows pool water against your Intex pool's wall to loosen debris in hard-to-reach places and then sweeps them to its filter bag.
The product comes with a 2-year manufacturer's warranty.
What Customers Love
It offers great value for money.
The vacuum can easily reach deep parts of their Intex pools.
Main Customer Complaint
The hose gets tied up more often than not.